Wooden Farm Workshop
Brushwood Toys Premium - 1:32 Scale (Brushwood BT8200)
The main workshop comes complete with workbench, spanner, angle grinder, cordless drill, 2 buckets, 4 barrels of agricultural greases and oils. The secondary workshop bay boasts a useful gantry crane with metal chain ideal for removing tractor cabs, and a loft section overhead with ladder and door access for spare storage and more.
Features large sliding doors for access to the main workshop, open access to second bay with static overhead gantry crane and real metal chain (stainless steel), loft section with hand rail for spare parts storage accessed by integral ladder, realistic printed detail in internal workshop walls, realistic safety signage, 1 x work bench with spanner, angle grinder and wooden cordless drill, 4 x barrels of agricultural greases and oils (plastic), 2 x buckets and removable roof sections for unhindered play.
Supplied flat pack. Easy slot together with no gluing required.
Figures and farm machinery not included
Model brand / code: Brushwood BT8200
Model scale: 1:32
Approximate dimensions: 38 x 51 x 27 cm
Age rating: 3+

Play Rating: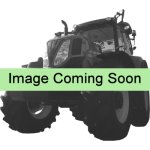 « Toy - Collectable »
Wooden Farm Workshop
PRICE
£68.99

GBP
None in stock
Approximately €82.79 EUR or $93.14 USD