Wooden Large Scale Utility Shed
Brushwood Toys Premium - 1:16 Scale (Brushwood BT9500)
Built to fit the popular larger scale of farm toys, this versatile shed can be used for machinery storage, big bale, or livestock housing.
There is a large sliding door to one end, 4 solid removeable cow cubicles, and 4 feed barrier rails running along the front and middle of the building that can be arranged as required.
Flipped roof sections turn into an extended farm play base.
Vehicles not included.
Assembly required.
Model brand / code: Brushwood BT9500
Model scale: 1:16
Approximate dimensions: 67 x 59 x 39 cm

Play Rating: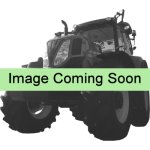 « Toy - Collectable »
Wooden Large Scale Utility Shed
PRICE
£74.99

GBP
2 in stock
Approximately €89.99 EUR or $101.24 USD