Siku World City Starter Set
SIKU World (SIKU 5501)
Nine printed base boards combine to create a square cityscape, quadratic street scene or an industrial zone. Basic street elements can be securely combined and paired at the corners.
A SIKU petrol station is included as well as trees and street lamps that can be positioned using multi-functional fixing points. Authentic lettering helps create a realistic look at the crossroads with street markings and zebra crossings as well as traffic lights and sign posts.
Three diecast cars are included but you can use it with any of your Super series or Farmer series vehicles.
Model brand / code: SIKU 5501
Model construction: Plastic
Approximate dimensions: Each base piece 27 x 27 cm
Age rating: 3+

Play Rating: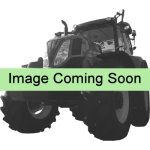 « Toy - Collectable »