Transport and Distribution Depot
Brushwood Toys - 1:50 Scale (Brushwood JTD1001)
With a large covered 2-bay lorry unloading area with sliding doors for forklift access leading to a racked-effect warehouse, a large workshop area with a ramp and pit for vehicle servicing, stairs lead to the transport office on the second floor and there's a bulk material storage bay to the rear.
Requires assembly. Simple slot together construction.
Vehicles, figures and accessories not included.
Model brand / code: Brushwood JTD1001
Model scale: 1:50
Approximate dimensions: 69 x 47 x 24 cm
Age rating: 3+

Play Rating: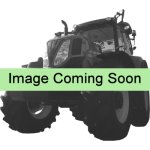 « Toy - Collectable »
Transport and Distribution Depot
PRICE
£87.99

GBP
None in stock
Approximately €105.59 EUR or $118.79 USD