Wooden Herringbone Milking Parlours
Brushwood Toys Premium - 1:32 Scale (Brushwood BT2000)
5 x 5 Herringbone milking arrangement with entrance slope and exit corridor. Real metal entrance/exit gates with open/shut action. Sunken pit with steps, vacuum flask detail, feed troughs and real metal parlour rails. Printed parlour detail on walls and floor. Bulk milk tank room with bulk milk tank. Milking machine room with printed detail on walls. 1 Bag of cow dung (brown saw dust!). Removable roof sections for unhindered play. Printed base
All buildings supplied flat packed - Easy slot together design with no gluing required. Assembly time 5 minutes - All sheds feature removable roof sections for unhindered play.
Now available is the covered collecting yard buildings (
Brushwood BT8600
) that extend the milking parlours.
Figures, cows (
Britains 40961
), wooden fence (
Brushwood BT2020
) and farm machinery not included.
Model brand / code: Brushwood BT2000
Model scale: 1:32
Approximate dimensions: 55 x 34 x 21 cm
Age rating: 3+

Play Rating: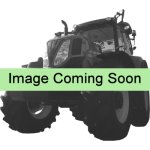 « Toy - Collectable »
Wooden Herringbone Milking Parlours
PRICE
£70.99

GBP
3 in stock
Approximately €85.19 EUR or $95.84 USD