Wooden Cubicle Shed
Brushwood Toys - 1:32 Scale (Brushwood BT3000)
Features: Large central bay with removable feed barriers, 2 cubicles bays to each side with removable raised platforms, real metal cubicle rails to house up to 20 cows, 4 hinged doors to cubicle bays and large open access to central bay, removable roof sections for unhindered play, 1 bag of silage (green saw dust), large base with slatted effect floor.
Supplied flat packed with an easy slot together design with no gluing required.
Figures and farm machinery not supplied.
Model brand / code: Brushwood BT3000
Model scale: 1:32
Approximate dimensions: 55 x 55 x 23 cm
Age rating: 3+

Play Rating: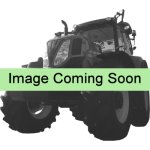 « Toy - Collectable »
Wooden Cubicle Shed
PRICE
£71.99

GBP
1 in stock
Approximately €86.39 EUR or $97.19 USD