Wooden Stable Yard and Buildings
Brushwood Toys Premium - 1:32 Scale (Brushwood BT8300)
The enclosed yard is accessed by a swinging wooden gate leading to two individual stables with hinged half doors, a corner foaling box with hay loft overhead, separate tack room and a large covered area for parking the Land Rover and horse box.
For added equine play value the yard comes complete with 8 hay bales, 4 buckets, 1 bag of horse manure, 1 bag of bedding, 5 cones, and 5 flags & bases for those pony games out in the paddock.
Features two separate stable bays with brass hinged half doors and catches Corner foaling box Tack room Covered parking area for horse boxes and 4x4's Hay loft Swinging wooden gate 4 x Buckets (plastic) 8 x Hay Bales (wooden) 5 x Flags and bases (plastic) 5 x Training cones (plastic) 1 x Bag horse manure (woodchip) 1 x Bag horse bedding (woodchip) Realistic printed detail on walls, floors and roofs Realistic safety signage Removable roof sections for unhindered play
Supplied flat packed. Easy slot together design with no gluing required
Tractors, animals & machinery not included unless stated.
Model brand / code: Brushwood BT8300
Model scale: 1:32
Approximate dimensions: 40 x 44 x 16 cm

Play Rating: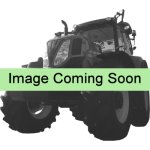 « Toy - Collectable »
Wooden Stable Yard and Buildings
PRICE
£61.99

GBP
4 in stock
Approximately €74.39 EUR or $83.69 USD