Wooden Covered Collection Yard
Brushwood Toys Premium - 1:32 Scale (Brushwood BT8600)
It's slurry scrapings heaven with its large entrance, exit and feed areas to keep clean for the milking herd.
Playable features include a cow-backing gate, feed passage with barrier and a realistic cattle crush with working head yoke. Includes 1 small bag of dung and small bag of silage (coloured sawdust).
Not suitable for stand-alone play, designed to be used with the herringbone milking parlour (
Brushwood BT2000
) and rotary milking parlour (
Brushwood BT2500
).
Parlour (last building in background), animals and vehicles shown in picture is not included, but can be purchased separately.
Assembly required.
Model brand / code: Brushwood BT8600
Model scale: 1:32
Approximate dimensions: 60 x 68 x 22 cm

Play Rating: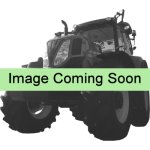 « Toy - Collectable »
Wooden Covered Collection Yard
PRICE
£74.99

GBP
3 in stock
Approximately €89.99 EUR or $101.24 USD