Euro Tractor and Machinery Shed Extension
Brushwood Toys - 1:32 Scale (Brushwood BTEURO5)
Euro Tractor and Machinery Shed (BTEURO1)
to give you 840 sqcm of cover. Simply pushes up against the back wall of the main building to give you further space for storing combines, trailers or any other farm implements and machinery.
Not designed for stand alone play. BTEURO1 building not included.
Assembly required.
Vehicles, figures and accessories not included.
Model brand / code: Brushwood BTEURO5
Model construction: Wood
Model scale: 1:32
Approximate dimensions: 100 x 33 x 22 cm
Age rating: 3+

Play Rating: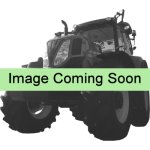 « Toy - Collectable »
Euro Tractor and Machinery Shed Extension
PRICE
£53.99

GBP
3 in stock
Approximately €64.79 EUR or $72.89 USD