Shazam!
Schleich Justice League (Schleich 22554)
Designed to be as realistic and naturalistic as possible, the detailed and carefully molded Schleich figures encourage creative and imaginative play.
Model brand / code: Schleich 22554
Model construction: Plastic
Approximate dimensions: 11 cm tall
Age rating: 3+

Play Rating: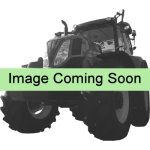 « Toy - Collectable »
Shazam!
WAS
£8.19
NOW
£6.69

GBP
3 in stock
Approximately €8.03 EUR or $9.03 USD